Volunteer abroad on one of our safe, sustainable, and worthwhile projects and help make a difference in local communities. As a volunteer, you'll work towards long-term goals to address needs identified by local community members. This is a chance to give your time and energy where it's needed most and become part of an extraordinary global network.
We offer a diverse range of volunteer abroad opportunities, so you can do something you're really passionate about. This includes activities like improving early childhood development for young children, monitoring endangered wildlife, or working on medical outreaches.
The work you do will help support a community in need. In the process, you'll also learn and grow as a person. Our volunteer abroad opportunities are also a chance for you to add practical skills and experience to your CV.
With so many volunteers joining us for voluntary work overseas each year, you're sure to make lifelong friends as you explore and experience a different way of life together.
You'll get to know a completely different facet of travelling, something you wouldn't be able to experience as a tourist. Step out of your comfort zone and discover what you're truly capable of by volunteering overseas.
Options for Volunteering Overseas
View specific types of projects using the links below:
Is volunteering overseas right for me?
Our volunteer community is made up of people from all backgrounds and walks of life. No matter your age, experience level, or home country, there is a place for you to make a difference on one of our volunteer projects.
You'll also find that some of our trips are more suited for you than others. Our Flexi Trips are open to anyone aged 16 and older. We also have organised Team Trips on fixed dates, where you can team up with others to make a difference. For example, if you're between the ages of 15 and 18, you can join our High School Specials for teenagers. You can explore our different trip formats here.
For most of our volunteer abroad opportunities, you don't need any specific qualifications to join. Our dedicated staff are available 24/7 to support and guide you through your work. We have trained local staff in every country where we work.
If you're looking for work experience, we'd recommend you take a look at our internships abroad. You can learn new skills in Medicine & Healthcare, Law & Human Rights and more.
You can also read more detailed information below about our volunteer opportunities for:
As well as more specific types of trips during different times of the year, like during the winter.
You can also read more about voluntourism, another way of talking about volunteering overseas.
Gap Year Programmes Abroad
International volunteering is an increasingly popular option for students looking to learn and make an impact with their gap year abroad. With Projects Abroad, you can choose to volunteer overseas for a full year, or for just part of your gap year.
We specialize in planning gap years, and we offer a hassle-free and completely flexible experience. You can choose:
What kind of work you want to do
Which country you want to go to
How long you want to travel, and your own start and end dates
You can customize your gap year abroad by combining volunteer trips or internships in different countries, or join our pre-arranged and all-inclusive Global Gap Programme.
Choose a Volunteer Project
1-3 of 89 Projects
Featured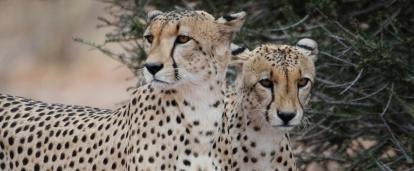 Africa's Big 5 and Wilderness Conservation in Botswana
See this project
Price:

9,595 AED for 1 week

Extra Weeks:

1,615 AED

Start Date:

July and August

Minimum Duration:

1 week

Age:

16 or over
Featured
Giraffe & Lion Conservation in Kenya
See this project
Price:

8,870 AED for 1 week

Extra Weeks:

1,465 AED

Start Date:

Anytime

Minimum Duration:

1 week

Age:

16 or over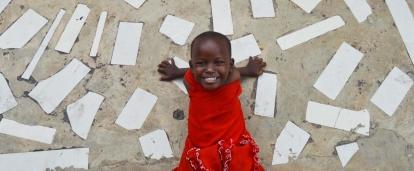 Volunteer with Children in Tanzania
See this project
Price:

7,960 AED for 2 weeks

Extra Weeks:

1,165 AED

Start Date:

Anytime

Minimum Duration:

2 weeks

Age:

16 or over
Load More