Travel somewhere incredible and have an unforgettable experience. Live in and be part of another community, totally different from your own.
Projects Abroad's Cultural Immersion Projects will let you step inside a culture. Some of these cultures face threats from the modern world. By working with us, you can learn about them and help protect them for years to come.
We've created a range of unique travel experiences where you can switch off from modern life. You'll work alongside locals to pitch in with their day-to-day lives and the challenges they face. You could spend time in a community centre or school, take a trip to a historical site, or even help farmers with their livestock. It all depends where your personality and skills fit best.
Our previous participants on cultural exchange programmes have gone on to a wide range of careers and experiences, having gained versatile social skills and resilience during their time with us.
Choose a Cultural Immersion Project
1-3 of 4 Projects
Community Volunteer Work in Fiji
See this project
Price:

7,370 AED for 1 week

Extra Weeks:

1,165 AED

Start Date:

Anytime

Minimum Duration:

1 week

Age:

16 or over
Khmer Cultural Project in Cambodia for Volunteers over 50
See this project
Price:

8,420 AED for 2 weeks

Extra Weeks:

1,645 AED

Start Date:

Throughout the year

Minimum Duration:

2 weeks

Age:

50 or over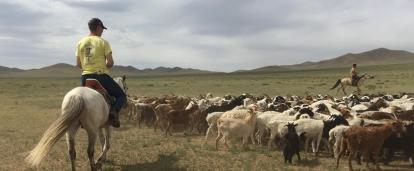 Live and Work with Nomads in Mongolia
See this project
Price:

8,120 AED for 1 week

Extra Weeks:

1,315 AED

Start Date:

Anytime

Minimum Duration:

1 week

Age:

16 or over
Load More
Can't find what you're looking for?
We'd be happy to talk about creating a custom project for you. Most of our staff have been volunteers themselves, so they're well placed to answer your questions, big or small.
+44 (0) 1273 007230
or email:
Get in Touch
to start planning your project
Is a Cultural Immersion programme right for me?
Our Cultural Immersion Projects are right for you if you'd like to experience life in another culture. You'll be able learn more about other ways of life and the challenges communities can face.
You'll take on an important role, helping to protect and nurture another culture while gaining valuable skills. You'll improve your problem solving and communication skills. You'll be totally immersed in a new place, experiencing new communities, food, lifestyles and challenges.
Throughout your time with us, you'll be supported Projects Abroad staff and supervisors.
If you're interested in our Cultural Immersion Projects, but feel it's not quite right for you, you may be interested in our Building Projects or Social Work internships. Read our full list of projects for volunteering abroad.
What will I gain from a Cultural Immersion programme?
Joining a cultural exchange programme like this gives you skills that prepare you for your next stage of education and career, as well as broadening your life experience.
Here are just some of the benefits that our previous participants talk about:
Soft skills like teamwork, communication, leadership, resilience, organising, planning, and time management.
Practical work experience in a unique environment.
The ability to work and empathise with people of different cultures and backgrounds, helping to develop a 'global mindset'.
Confidence from pushing past your comfort zone.
All of the above will enhance your CV, UCAS applications, and your personal development.
How are Projects Abroad's Cultural Immersion Projects different?
At Projects Abroad, our first aim is to benefit the communities we work with. You can be assured that your Project is ethical and well supported. Here's just a few elements of our work that set it apart from other volunteering programmes.
Be fully supported by staff
On these projects, you'll work alongside cultural experts and Project Abroad staff. They'll help you integrate and learn from your new community. You'll also be joining a wider network of volunteers and interns from around the world. We have dedicated staff whose job it is to support our participants throughout their project.
Projects that have an impact
All our projects are well researched, targeted and sustainable. We aim to make a difference to the local community for the long term. You'll be able to see the difference your time can have on individuals and a community.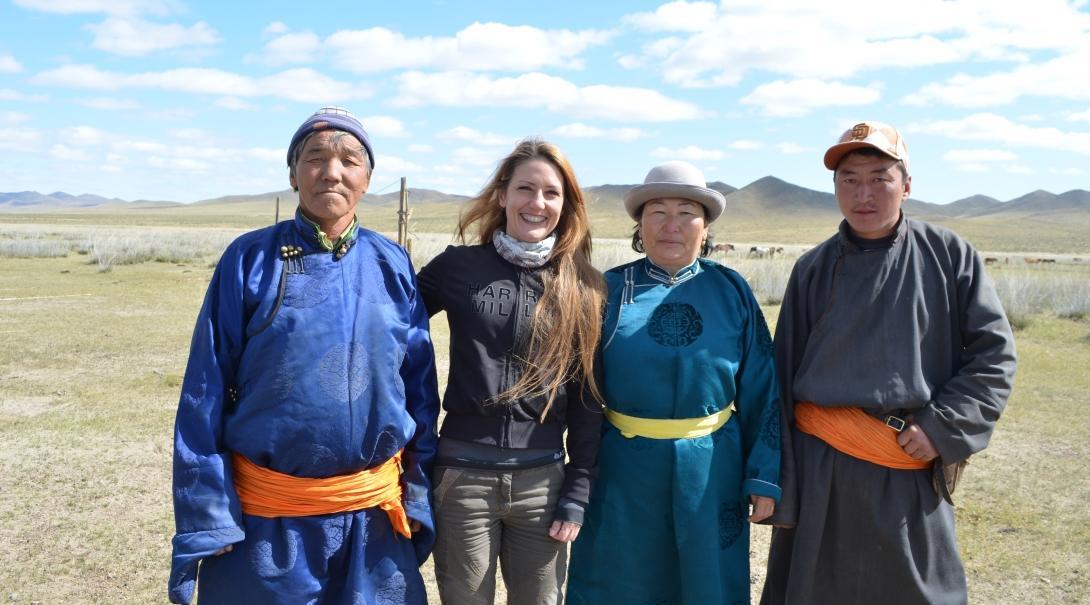 Not quite what you're looking for?
Take a look at the following pages where you'll find collections of similar projects: