Our group volunteer trips bring people together from all corners of the world to live and work together abroad. Anyone over the age of 18 can join our Team Trips, and devote their time and energy to support communities in developing countries.
Here are the highlights of our Team Trips:
Meet a diverse group of people from countries like the UK, US, France, Germany, and Japan, and work together in service of a common goal.
Your dates, duration, and project itinerary are all fixed, so everything is planned and ready for you when you arrive.
Projects run during specific times of the year, so you can easily fit in a trip during a university break or annual leave from work.
Safety is a priority, and our trained local staff are by your side every step of the way when you need them.
Experience the local culture by engaging directly with people from the community.
Choose a Team Trip
1-3 of 6 Projects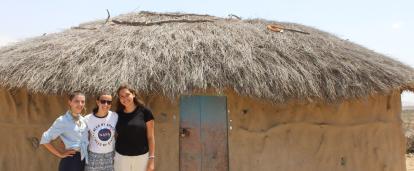 Take a Gap Semester Abroad in East Africa
See this project
Price:

20,625 AED for 6 weeks

Extra Weeks:

1,995 AED

Start Date:

Throughout the year

Minimum Duration:

6 weeks

Age:

17-24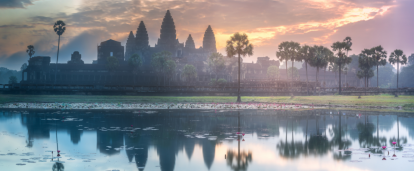 Take a Gap Semester Abroad in Asia
See this project
Price:

24,750 AED for 10 weeks

Extra Weeks:

1,995 AED

Start Date:

Throughout the year

Minimum Duration:

10 weeks

Age:

17-24
Take a Gap Semester Abroad in South America
See this project
Price:

24,750 AED for 8 weeks

Extra Weeks:

2,500 AED

Start Date:

Throughout the year

Minimum Duration:

8 weeks

Age:

17-24
Load More
Can't find what you're looking for?
We'd be happy to talk about creating a custom project for you. Most of our staff have been volunteers themselves, so they're well placed to answer your questions, big or small.
+44 (0) 1273 007230
or email:
Get in Touch
to start planning your project
What are Team Trips?
Our Team Trips bring together a group of people from different countries and cultural backgrounds to work towards a goal, following a set itinerary during specific dates. This means you don't have participants coming and going during your project. You'll see your work through from start to finish, and really get to know the people you're working with.
These group volunteer trips run for set periods of time during the year, such as university holidays or seasonal breaks, like Easter and Christmas. Everything is planned for you by our staff on the ground, so you can focus completely on your work and enjoy the activities and trips they organise for your group. The only requirements are that you should be at least 18 years old when you join.
What kind of Team Trips do you offer?
Several of our Team Trips focus on group volunteering abroad, covering focus areas such as:
Wildlife and Marine Conservation
Childcare & Community Work
Medicine
Public Health
Building
Sports Coaching
We also have numerous Team Trips with a broader focus. Here are the different group travel tours we offer:
Discovery Tours: A one-week introductory tour that gives you the highlights of the culture, history, and famous landmarks in the country of your choosing.
Language Trips: A tour centred around attending language classes in Spanish or French, and taking to the streets to practice with native speakers.
Is group travel right for me?
If you're looking to meet new people and build real bonds with the people you're travelling with, our Team Trips are for you. Every year, we see our teams overcome challenges and share new experiences, creating friendships for life. It's especially perfect for:
Solo travellers looking to spend time abroad in a really sociable environment
First-time travellers
Students looking to make the most of a short holiday break from university
If you're interested in our Team Trips, but would like more flexible start and end dates, you may be interested in our Flexi Trips. Read our full list of trip types here.
What will I gain from a group volunteer trip?
All our group volunteer opportunities abroad are designed to help you make the most of your time abroad and your chosen project.
Previous Team Trip participants talk about:
Getting to know new people from different corners of the globe.
Developing strong bonds with the team as you live and work together.
Being able to spend breaks giving back to low-income communities and developing new skills at the same time.
Building on critical soft skills such as communication, leadership, teamwork, and resilience.
Not quite what you're looking for?
Take a look at the following pages where you'll find other types of trips: