Millennials aren't the only ones challenging themselves to explore the world and do something different. A rapidly growing number of older people and seniors are seizing the opportunity to travel and make a difference. You can become a valuable resource overseas, bringing a wealth of skills, life experience, knowledge with you to our programmes.
As an older volunteer abroad, you can join one of our Flexi Trips, where you'll work more independently, but still have the support of our staff. Our projects run all year round, no matter how many volunteers we have. Whatever option you choose, you'll become part of long-term, sustainable efforts. You won't be part of a quick fix.
If you don't feel that our Flexi Trips are right for you, and you'd prefer short-term overseas voluntary work for over 50s with a group, we strongly recommend our Grown-up Specials. You'll be with a group your age and work together to accomplish a goal in a short period of time.
You'll be fully immersed in the local culture, living with a host family or in comfortable accommodation, and working directly with local people. Throughout your time with us, we'll be there to provide 24/7 support when you need it, and ensure you have a hassle-free experience.
1-3 of 138 Projects
Featured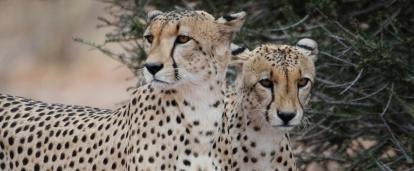 Africa's Big 5 and Wilderness Conservation in Botswana
See this project
Price:

9,595 AED for 1 week

Extra Weeks:

1,615 AED

Start Date:

July and August

Minimum Duration:

1 week

Age:

16 or over
Featured
Giraffe & Lion Conservation in Kenya
See this project
Price:

8,870 AED for 1 week

Extra Weeks:

1,465 AED

Start Date:

Anytime

Minimum Duration:

1 week

Age:

16 or over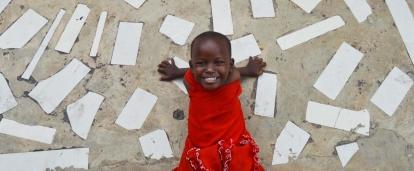 Volunteer with Children in Tanzania
See this project
Price:

7,960 AED for 2 weeks

Extra Weeks:

1,165 AED

Start Date:

Anytime

Minimum Duration:

2 weeks

Age:

16 or over
Load More
Can't find what you're looking for?
We'd be happy to talk about creating a custom project for you. Most of our staff have been volunteers themselves, so they're well placed to answer your questions, big or small.
+44 (0) 1273 007230
or email:
Get in Touch
to start planning your project
What can I do as an older volunteer abroad?
We're here to help you find a project that's the best fit for your skill set, passions, or motivation for going overseas.
If you're a qualified volunteer interested in using your skills to help, we have plenty of programmes that would benefit from your expertise and experience. We have Flexi Trip opportunities available for:
Doctors
Nurses
Physiotherapists
Dentists
Lawyers, attorneys, advocates, and human rights professionals
Vets
Business professionals and consultants
If you're looking to travel and do something different with a group of people your age, take a look at our Grown-up Specials.
On a Grown-up Special, you can travel to the Galapagos Islands and work alongside passionate conservationists at the national park. Or, if you're looking to add a more cultural twist to your travels, go to Cambodia and learn about Khmer culture, traditions, and history. You'll do things like make puppets, learn to cook local meals, and visit museums. You can also travel to Nepal and help children learn the skills they need to thrive at school.
We believe that volunteering overseas isn't just for young people. It's for anyone who wants to use their time and energy to give back to those in need on a project that's actively making a difference. Learn more about the impact you can have by volunteering with us.
Is volunteering abroad as an older adult right for me?
At Projects Abroad, we don't believe that age should hold you back from becoming a volunteer overseas. Whether you're over 50, 60, or 70, you can use your skills and experience to help where it's needed most. And we can help you pick the project that plays to your strengths or takes you where you want to go.
We have numerous opportunities where you can use your skills to help or realise your potential in a completely new field. It's a great way to get involved and you'll know that you're helping to create positive change in the world through the impact we make.
You don't need previous experience to join most of our projects, unless you're looking to volunteer and use your professional skills specifically. We'll teach you everything you need to know, and you'll have the support of local colleagues at your placement.
What's included in my project?
We can take care of planning the details before and during your trip thanks to our hassle-free approach. All you need to do is focus on what's important: using your time, energy, and skills to actively make a difference.
With Projects Abroad, you don't need to worry about:
Arranging accommodation
Organising your placement
Getting picked up and dropped off at the airport in-country
The cost of travelling to your placement in-country
We also provide visa advice and we can take all the stress out of booking flights. If you book flights through us, we'll always book changeable tickets to your destination, with the shortest and most convenient layovers.