Our family-friendly volunteer trips are ideal for any family looking to do something different and learn and grow together. We can accommodate any type of family, from families with young children, to those looking for mother-daughter volunteer opportunities.
This is what you can expect from our family volunteering programmes:
Work with and learn from diverse groups of people around the world
Gain or improve valuable life skills, like communication and teamwork
Work on long-term, sustainable solutions, not quick fixes, and show your children the power of helping others
Get a unique insight into different cultures and traditions
For families volunteering abroad, we also offer:
Every child learns from watching their parents and the people around them. Go a step further and help your family learn and grow together through a family volunteer vacation!
What are some good volunteering opportunities for families?
As a family volunteering with Projects Abroad, you'll roll up your sleeves get right to work on a project designed to benefit local people or the environment.
Some of our projects are more family-friendly than others. Here are our most popular and suitable projects for families:
Conservation: Work in the heart of the Amazon Rainforest, help protect endangered giraffes in Kenya, or care for and release baby turtles into the ocean in Mexico. We have several conservation programmes around the globe that focus on protecting endangered species and environments. This is also a great option if you want a family volunteer vacation with animals.
Childcare: As a family, you can support local teachers and caregivers by caring for and teaching kids. Plan fun activities, read stories, teach children games from your home-country, or help with mealtimes. As the saying goes, many hands equal light (and fun) work!
Sports Coaching: Sports are a global language and have the power to bring people together. Share your family's passion for sports with local kids and young athletes, and help encourage people to have fun keeping fit.
For a full list of our family-friendly volunteer holidays, take a look at our product snippets below. You can also speak to our Project Experts, who can advise you on which project will best fit your interests and goals.
Interested in family gap year volunteering? Our projects are safe and entirely flexible, and you can choose for how long you want to travel. We can also organise different types of projects in multiple countries. Read our popular blog post about the Fatan family who did just that!
Find a Family-Friendly Volunteer Project
1-3 of 55 Projects
Featured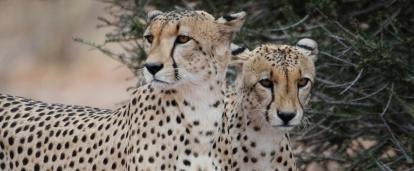 Africa's Big 5 and Wilderness Conservation in Botswana
See this project
Price:

9,595 AED for 1 week

Extra Weeks:

1,615 AED

Start Date:

July and August

Minimum Duration:

1 week

Age:

16 or over
Featured
Giraffe & Lion Conservation in Kenya
See this project
Price:

8,870 AED for 1 week

Extra Weeks:

1,465 AED

Start Date:

Anytime

Minimum Duration:

1 week

Age:

16 or over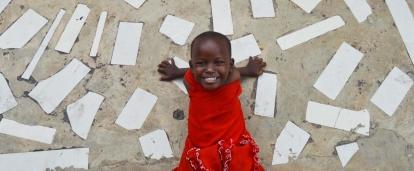 Volunteer with Children in Tanzania
See this project
Price:

7,960 AED for 2 weeks

Extra Weeks:

1,165 AED

Start Date:

Anytime

Minimum Duration:

2 weeks

Age:

16 or over
Load More
How does it work for children?
We will also support families with children of various ages:
We can accept volunteers aged four years and older with their families. Contact us if your child will be under the age of four at the time you want to travel and we can discuss the options available.
Ages 4-14: Children between 4-14 years old can be accommodated and work with their parent(s) for a reduced fee.
Ages 15+: If your child is aged 15 or older, he/she may volunteer without the accompaniment of a parent at the standard per person price.
We offer a 5% discount to immediate family members travelling together. This discount applies to adults and children aged 15+.
Please note that we can usually arrange projects for families in all destinations except China and Costa Rica.
In Jamaica, families are welcome. However, children cannot go to work with their parents here, so one parent needs to look after the children, or childcare can be arranged.
How will my family be supported during a volunteer holiday?
With dedicated in-country staff around the world, we can provide your family with a hassle-free experience. We provide:
Visa advice
Accommodation
Three meals a day
Project activities
Airport pick-ups and drop-offs
Ground transportation to and from your project
What are the benefits of volunteering as a family?
There are multiple benefits for family volunteering abroad. It's not just an opportunity for your family to have an exciting holiday. It's a chance for your family to realise more of their potential, and build meaningful connections across the world.
Here are the benefits of our projects for families:
Take part in cultural exchange and see how people live: You'll stay with a host family or in comfortable accommodation organised by our staff. You'll work with local people and become part of the community for a short time.
Share a love of travel with your family: For families with young children, volunteering overseas is an opportunity to guide your children safely on their first trip and develop a love of travelling. A trip like this will open their minds to the beauty or our world, but also the different challenges that other families have across the globe.
Take part in experiential learning: Encourage your children to learn by doing. Teach them how to adapt to different environments, learn from people they meet, or how to learn from their own observations. A family volunteer vacation lets you make the world your children's classroom.
Bond with your family: A family work abroad programme is the perfect opportunity to deepen your bonds while in a new environment. You'll create lasting family memories filled with exploring and wonder. With a schedule packed with volunteer work, your family will also have less time to spend in front of the TV or on their phones!
Can't find what you're looking for?
We'd be happy to talk about creating a custom project for you and your family. Most of our staff have been volunteers themselves, so they're well placed to answer your questions, big or small.
+44 (0) 1273 007230
or email:
Get in Touch
to start planning your project