Our Flexi Trips are at the core of what we offer at Projects Abroad: flexible, tailored volunteering experiences that are right for you.
You can pick your own start and end dates, and your project doesn't follow a set itinerary. This gives you freedom to spend your weekends and time off how you want, whether that's travelling, exploring or resting. Our in-country staff check in with you throughout the project, but you're always in control.
Anyone over the age of 16 can join a Flexi Trip. You'll be volunteering alongside people from all over the world, with different experiences and backgrounds.
If you want a trip tailored to your interests and strengths, our Flexi Trips are a great place to start.
Choose a Flexi Trip
1-3 of 138 Projects
Featured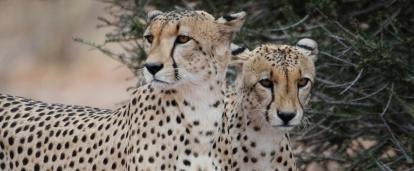 Africa's Big 5 and Wilderness Conservation in Botswana
See this project
Price:

9,595 AED for 1 week

Extra Weeks:

1,615 AED

Start Date:

July and August

Minimum Duration:

1 week

Age:

16 or over
Featured
Giraffe & Lion Conservation in Kenya
See this project
Price:

8,870 AED for 1 week

Extra Weeks:

1,465 AED

Start Date:

Anytime

Minimum Duration:

1 week

Age:

16 or over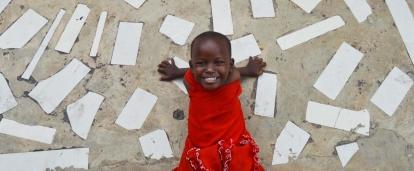 Volunteer with Children in Tanzania
See this project
Price:

7,960 AED for 2 weeks

Extra Weeks:

1,165 AED

Start Date:

Anytime

Minimum Duration:

2 weeks

Age:

16 or over
Load More
Can't find what you're looking for?
We'd be happy to talk about creating a custom project for you. Most of our staff have been volunteers themselves, so they're well placed to answer your questions, big or small.
+44 (0) 1273 007230
or email:
Get in Touch
to start planning your project
What are Flexi Trips?
Flexi Trips are our standard trips that we've been running for decades. They're designed to give you the most control over how you spend your time abroad.
Most of our projects can be done in this way, with you choosing when you join and leave the project. You'll live with a host family and be immersed in the local community straightaway. Projects Abroad staff are available 24/7 in the country you're staying in, so you'll have a support system in place.
All our projects are sustainable, targeted and focused on helping the local community. You can be assured you're taking part in an ethical project that has lasting impact.
Is a flexible volunteer project abroad right for me?
Our Flexi Trips are for any volunteers who want to make an impact while having the volunteering experience they really want. Because you're more in control of your time, you'll be able to focus on the skills and experiences you want to gain and the causes you care about.
Flexi Trips are a great choice if you don't know how long you want to travel for or if our other trips' set itineraries don't feel right for you. They also suit volunteers who want to get to know new people on their project. You'll be with people from all ages, backgrounds, and nationalities.
If you're interested in our Flexi Trips, but would like to take on more than one country or project, check out our Combination Trips. You can also read our full list of trip types here.
What will I gain from a volunteer placement abroad?
All our trips are designed to help you make the most of your time abroad and your volunteer project. Previous Flexi Trip volunteers talk about:
Safety and security of travelling with a trusted organisation with decades of experience.
Benefits of working with in-country staff who know the local community well.
Developing confidence, skills and friendships with other volunteers who are a similar age.
Doing a trip tailored to your strengths and interests.
The experiences you want to have during your weekends and time away from the project
Not quite what you're looking for?
Take a look at the following pages where you'll find other types of trips: