You've finally made the decision to volunteer or intern abroad. As your finger is about to hit the "Apply Now" button, a thought dawns on you. "Do I need to speak the language of the country I want to volunteer or intern in?". Instead of closing your browser and giving up on that dream, let's give you some good news.
The good news is that if you speak English, you're already ready to join most of our volunteer projects and internships! However, we do have language requirements to volunteer in a Spanish or French speaking country. With that said, your language skills will all depend on the project and country you choose.
How do I know that the language barrier won't be an issue while abroad?
A new country, new adventures, new language. It can all seem overwhelming. But, we'd like to reassure you that the language barrier won't be an issue. This is why:
Our Project Experts will help you choose the best project while keeping your language skills in mind.

Our staff in-country speak English and the local language. They'll introduce you to the country and your project. They'll also be on call 24/7 if there is anything you need assistance with. You'll never be alone.

All of our projects guarantee that our volunteers can make an impact. This includes setting specific language requirements when necessary.
Keep reading to find out more about the language requirements while volunteering or interning abroad.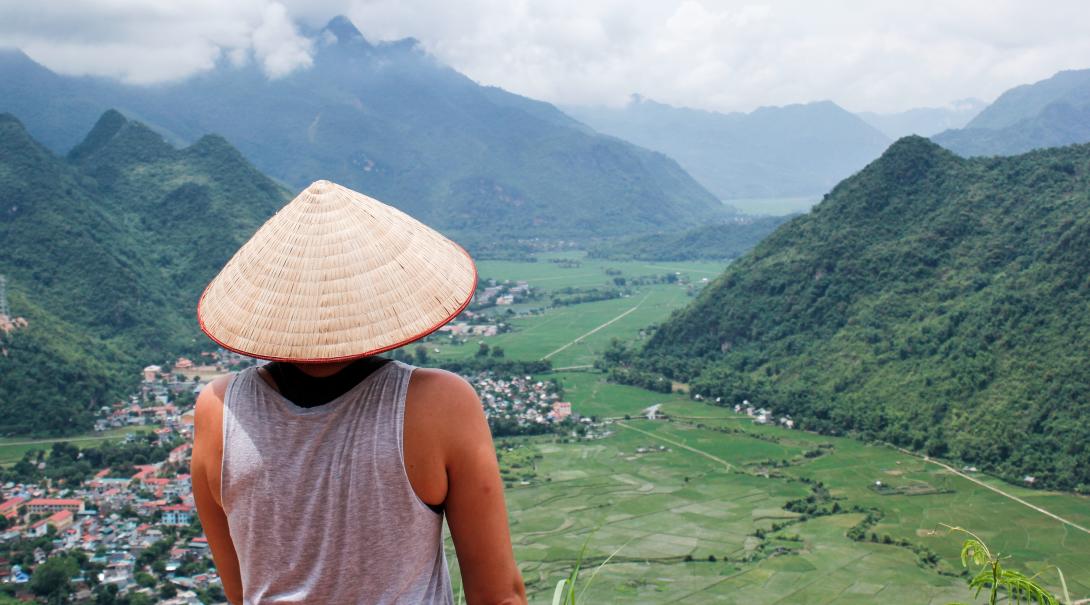 Do I need to speak the native language to join a volunteer project?
On most of our volunteer projects or internships, you don't need to speak the native language. English is widely spoken in most of the countries we work in, so you can focus on your project without any issues. However, we do recommend that you learn some basic phrases before your trip. This can work in your favour while out exploring or interacting with the locals.
"While not mandatory for most of the projects in Mexico, it would be useful to learn a bit of Spanish before you arrive in destination. You'll gain the respect of your local colleagues and patients, it'll be easier to make friends and it naturally makes your daily life smoother, allowing you to gain the most from your experience."
- Christos Constantinides, Volunteer Advisor
On the other hand, some of our volunteer projects and destinations, specifically Spanish and French speaking ones, have language requirements. These requirements are there to make life at your project easier. You'll be able to communicate better with students, patients and other beneficiaries which reduce frustration and improve understanding.
So you might be wondering why you need to speak intermediate Spanish on a Medicine internship in Argentina but you don't need to speak the local language on our Childcare Projects. Let us shed some light on this.
At our Childcare Projects, we focus on "learning through play". This means that kids interact and get involved during fun educational activities like singing, dancing and music. These activities focus more on the physical involvement of the lesson, making the local language less important for you to know. In contrast, it's important to know the local language on our Medical internships. You'll be better able to interact with patients and discuss patient files with local doctors. By knowing the language, there is less room for error or miscommunication.
If there are language requirements, you'll find them listed on the project page. However, you can contact our Project Experts if you ever need assistance.
Will I be able to communicate with the staff while volunteering abroad?
We want you to have a hassle-free experience while volunteering or interning abroad. That's why all of our staff speak English. This way you can be assured of solid communication and assistance throughout your trip.
At your project placement, there'll usually be English speaking staff too. For example, at the hospitals, there'll always be one doctor or nurse who speaks English. They'll be able to translate for patients and assist you.
However, there are placements where the level of English is still basic. Although there may be a slight barrier, the people you work with are always happy to assist. You can even see it as an opportunity to teach them and improve their English language skills.
Will I learn a new language during my volunteer work abroad?
This is all dependent on what you want to get out of your volunteer or internship experience. We always recommend you learn a few key phrases in the local language before your trip but sometimes that's not quite enough. That's why our staff also give you the rundown of the local language as part of your orientation once you arrive.
Learning a new language can provide you with a whole new insight into a different culture, country and way of life. We've always felt that the best way to learn a new language abroad is to immerse yourself in the local culture, so why not take an overseas Language Course? We'd even recommend combining your language course with your volunteer project or internship. This means you can practice everyday with the locals, our staff and other volunteers or interns who have joined at the same time as you.
Alternatively, take the time to learn a few key phrases while working with locals. They're usually happy to teach you a few helpful sentences in their mother tongue. From experience, we know it's impossible to leave Mexico without learning how to say ¡hasta pronto!
"Learning a bit of French before you arrive in Senegal will really give your project a boost! You'll be able to form a deep bond with your host family and your local colleagues, giving you opportunity to share your culture and learn about theirs as well. Knowing the local language allows you to dedicate more time to the important work at hand and will help create a stronger connection to Senegal."
- Carly Ruberti, US Partnership Director.
Will my host family speak English?
Immersing yourself in a different culture is much easier if you have support. For this reason, we always try and make sure that at least one person in your host family speaks basic English. This'll allow you to interact with them easily and share experiences.
Many of our host families become like a second family to our volunteers. They'll care for you like their own (language barrier or not!). Ask them questions, learn about the traditions and embrace a whole new lifestyle.
Apart from this, you'll be living with other volunteers from around the world, which can be helpful too!
We hope that we've been able to ease your mind. We don't need you to be a master with English words or an expert in French or Spanish to join. However, a French, Spanish or English language course would make the process easier.
We just want you to have the best experience and be equipped enough to make a real impact while abroad. You might even head home having learned a new language abroad. Our recommendation: don't forget to take your notebook and write all the different words you hear!
Want to know more about the language requirements for our Projects?
Get in touch with our Project Experts. They'll be happy to answer any questions you may have.
+44 (0) 1273 007230
Get in Touch